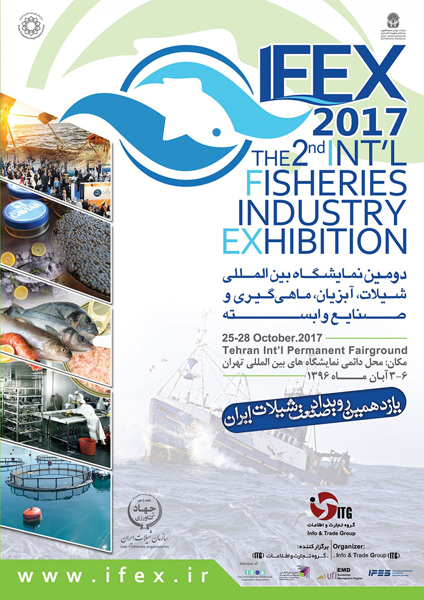 The 2nd International Fisheries and Seafood Industry Exhibition- Tehran, October 2017
IFEX 2017
Venue: Tehran International Permanent Fairground
Date: 25-28 October 2017.
Visiting Hours: 9-16
The Goals:
1.Creating a good environment for collaboration and investment, particularly foreign investors in the country's fisheries industry.
2.Supplying the country's capabilities in the field of fisheries and aquaculture
3.Preparing good infrastructure to export fishery products and aquaculture
4.Creating a balance between resources and beneficiaries in the fishing areas, and presenting its latest achievements
5.Strengthen, educate and promoting the use of aquaculture
6.Creating more jobs in the fishing industry of the country
-----------------------------
Toorineh Baft, the leader manufacturer of Shade nets and Raschel bag in Middle East, proudly hosts visitors at: 6th Pavilion, 18th Hall.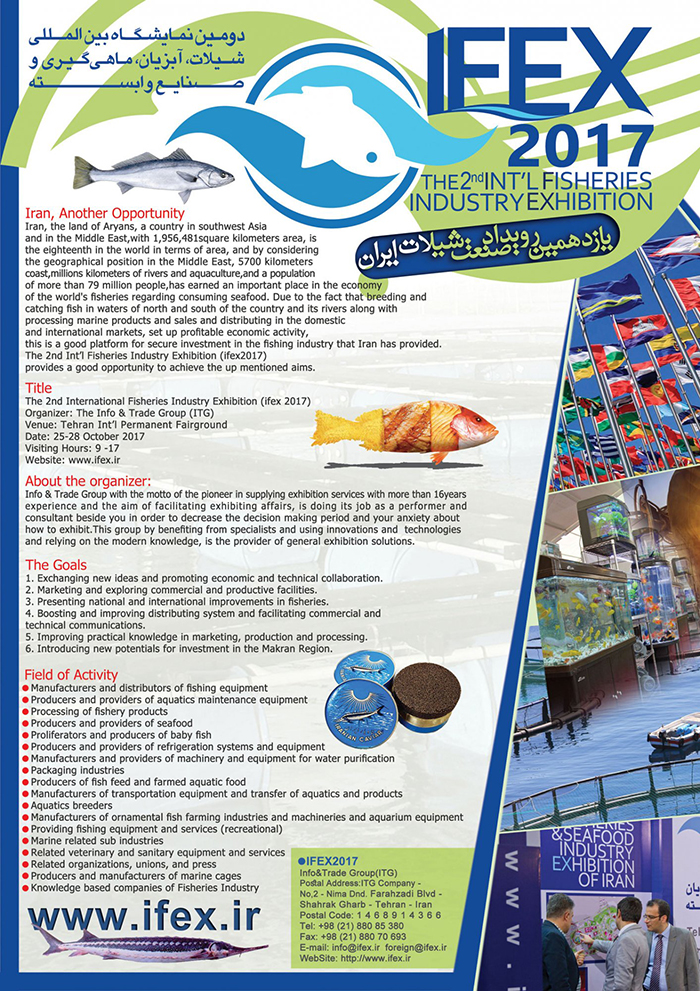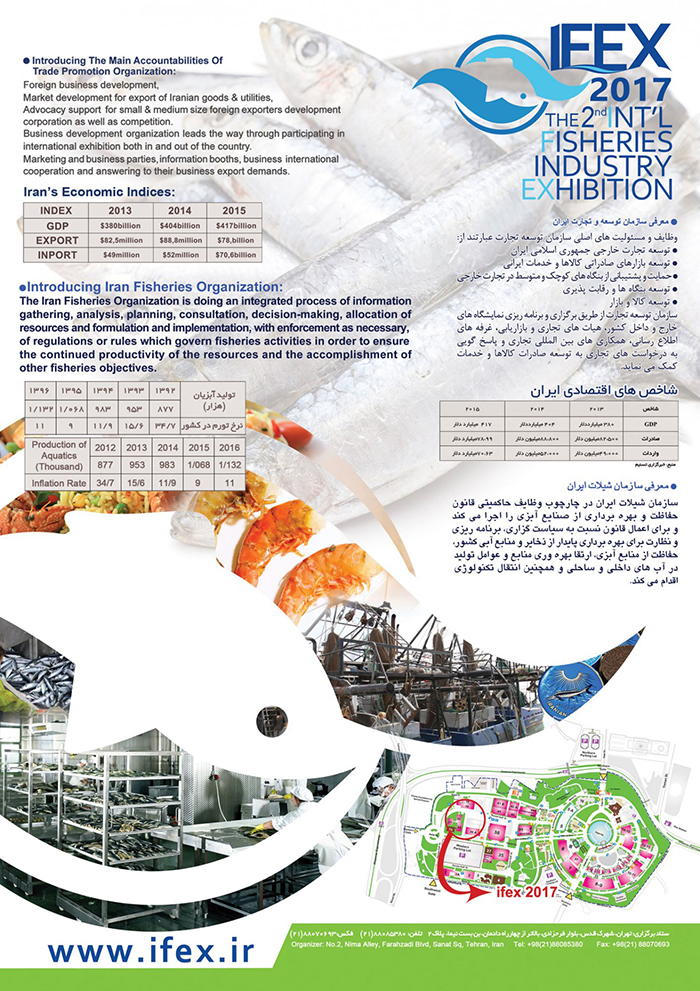 Published:
2017/43/22
Visited: 1417