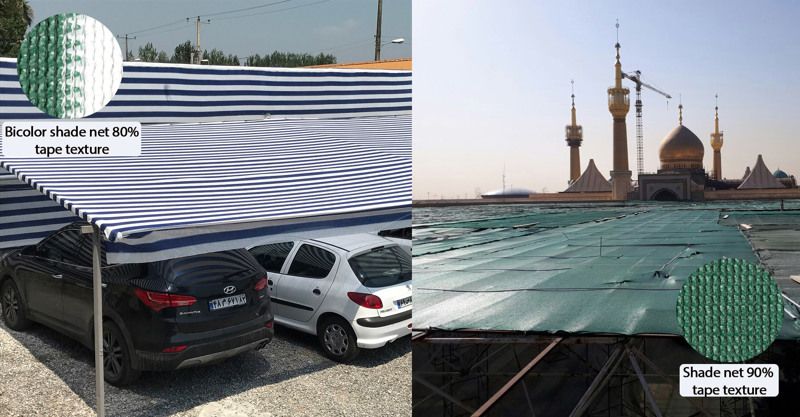 Choosing the correct shade net for different outdoor zones
Shade nets have numerous applications in various fields, such as: agriculture and construction industries. One of the wide spreading of shade net utilization is employing this product for covering and landscaping in residential, entertainment and sport zones. Due to mesh fabric, shade net is so flexible. Moreover, because of light weight per unit surface (for example each square meter of shade net with 80% shading ratio weighs only 100 grams!) shade net installation would be very easy. On the other hand, utilizing UV stabilizer additives results high durability in shade net lifetime against intense sunlight. Theses mentioned features besides economical cost and high shading capability have made this cover as an ideal choice for parking lots, pavilions and rest areas, pool shade net and playground and sports fence netting.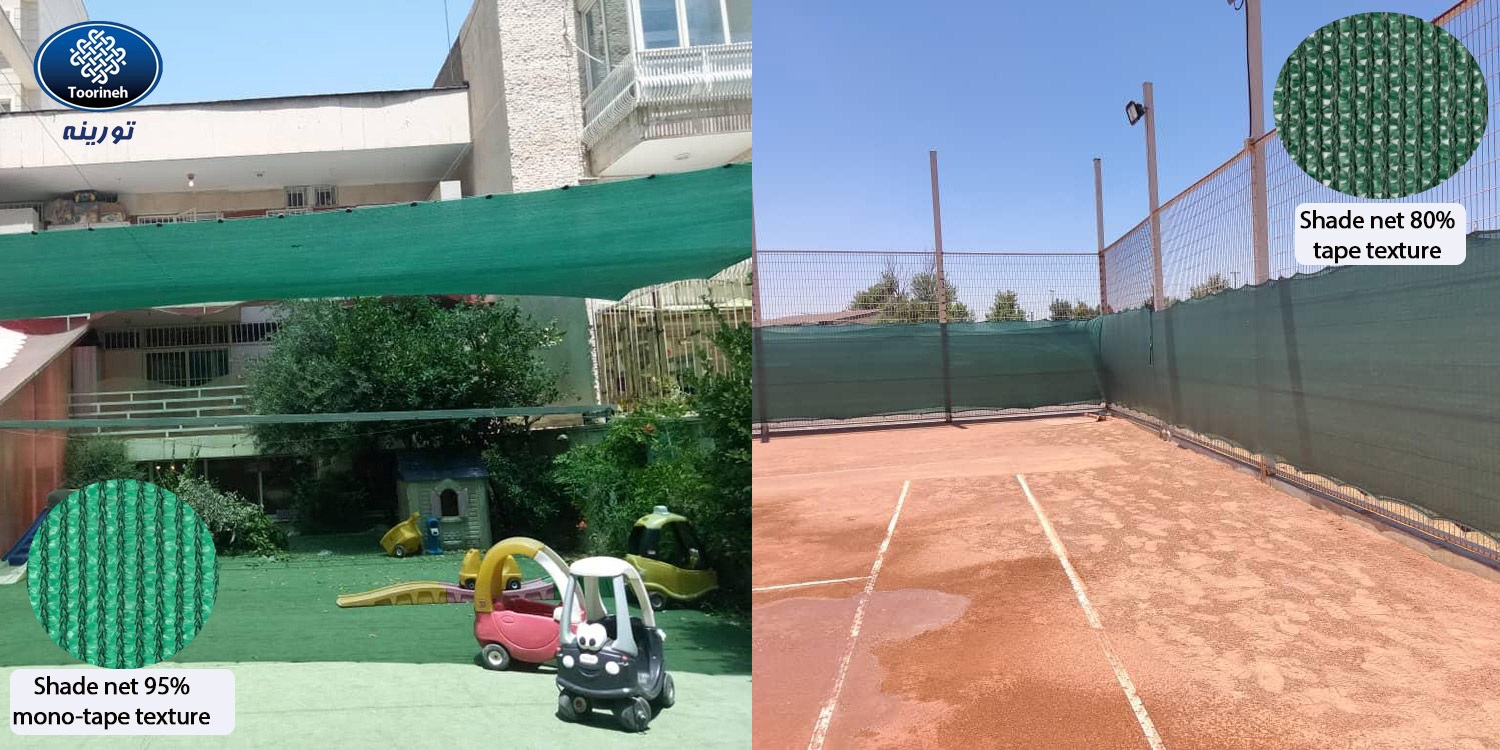 Shade net production in various colors allows sufficient choices for the consumers of this cover net. For example, for swimming pools and water environments, blue shade netting is used more often. Green shade net is usually used for green spaces and gardens. Beige, green or bicolor shade nets are used to cover gazebos and parking lots.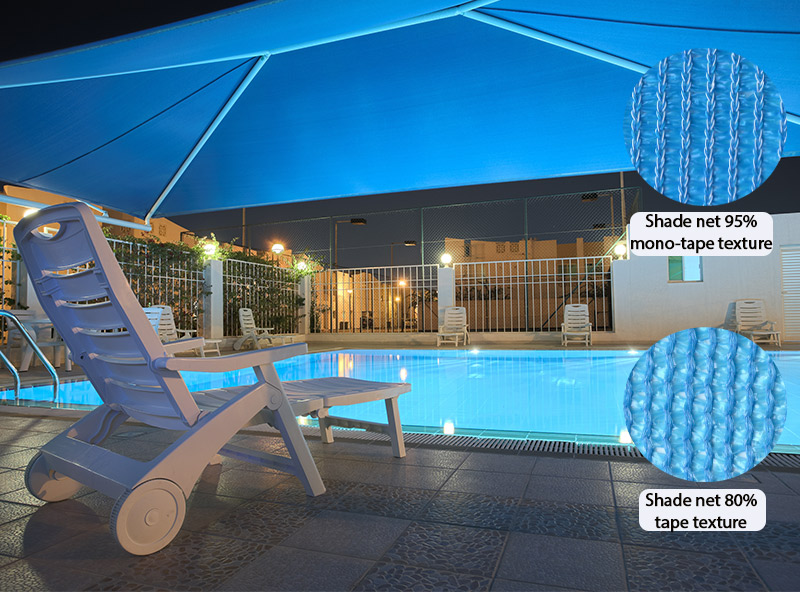 shading nets are produced in different dimensions (from 2 to 12 meters wide) and can be used for covering and landscaping for any zone. Toorineh Baft porducts have the most variety of textures and durability in the Middle East and present their nets with 30 to 48 months warranty.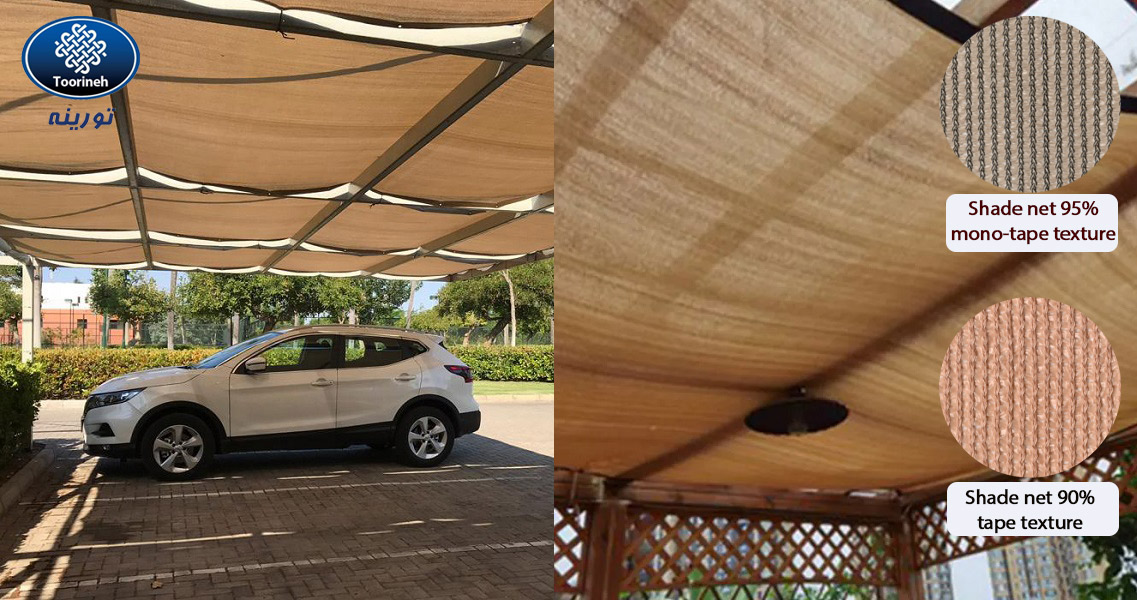 Published:
11:34:06 1401/12/14
Visited: 235