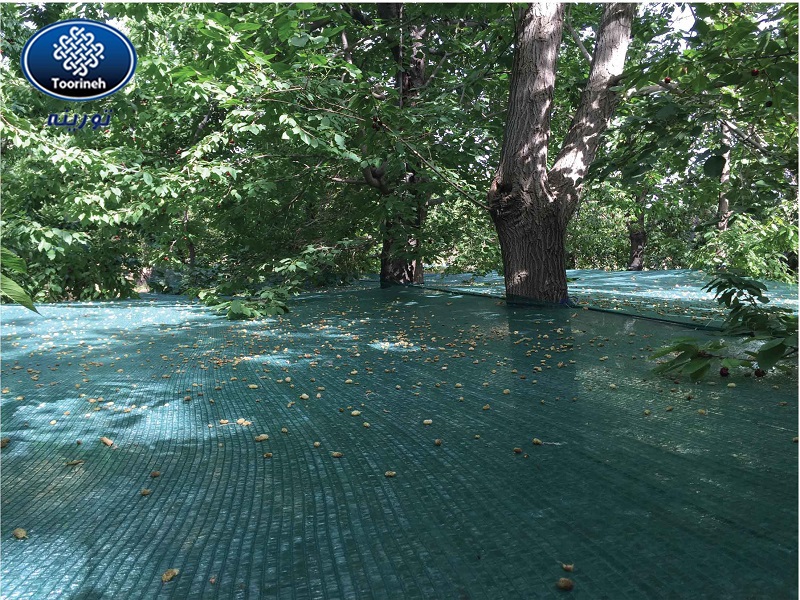 Harvest net: An efficient choice for collecting fruits and crops
From past to present, gardener and farmers are using several methods to harvest their fruits and crops: Hands and Special tools, Special harvesting machines, Special Shaker Machines, Telescopic fruit picker and Harvest net for berries, almonds, figs, plums and etc
previous ways like harvesting manually are not efficient solution to harvest crops in large areas. For instance there are special harvesting machines to harvest crops in large areas such as: combine harvester, Crushing Machine and etc.
Harvest net can be used alone to harvest Berries, walnuts, almonds, olives, plums or with Shaker machine simultaneously. For harvesting these crops, a part of the shaking machine will be attached to the tree and fruits will be picked up by shaking the tree. In order to collect fruit, pneumatic pad or harvest net are placed a few centimeters above the ground, however It would be easier and more efficient to use harvest net to collect those crops than pneumatic pad.
The benefits of using a harvest net include:
· Significant reduction of product waste
· Workforce saving
· Improved product's quality and health
· Prevents physical injury and fruit's damage
Toorineh Baft Co. is the leader manufacturer of Raschel bag (mesh bag) and protective nets such as: Shade net, Anti-hail net, Anti-bird net and etc in Middle East. All protective nets are presented with 24 months warranty.
Published:
15:02:08 1398/11/08
Visited: 1254