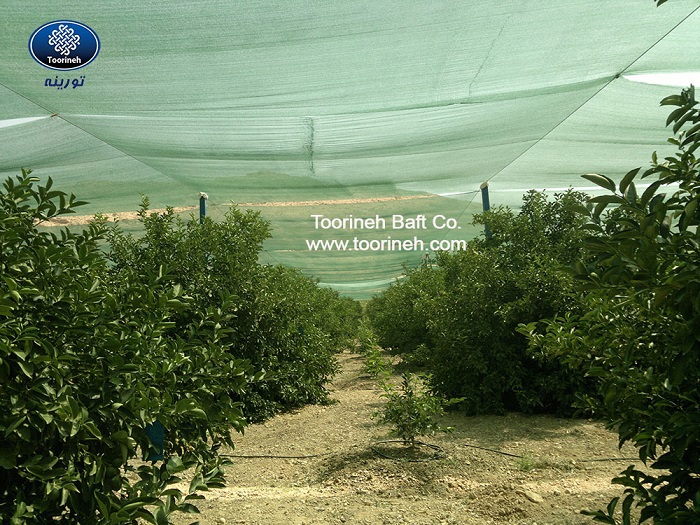 Guide for shade net installation and maintenance
Here are some essentials points for shade net maintenance to improve shade net life time:
Shade net should be selected according to the dimensions of your environment. Stretching at the edges should not cause increase shade net width or length.

Building Lime, cement, sulfur compounds and chemical fertilizers have a destructive effect on the anti-UV compounds within shade cloth.

If these materials locate adjacent to the shade net, they will strongly reduce durability and resistance against sunlight, and shade net will be out of warranty.

We recommend that, after receiving shade net packages, keep them in the covered area and do not expose them against sunlight before installation.
Shade nets should not be rubbed with sharp objects during installation.
For installation, Use coated wire tow or plastic coated metal pipes to build retaining structure.
Published:
17:02:08 1398/03/30
Visited: 1301